Newsletter
---
SHOTLINK TECHNOLOGY: PGA TOUR SCORING EVOLVES FROM CLIPBOARDS TO TABLETS
Volunteers are the heart and soul of the PGA TOUR, and play a very critical role in ensuring every facet of tournament operations runs flawlessly. One important and rewarding role that volunteers undertake is assisting with ShotLink Scoring System, a revolutionary platform for collecting and disseminating scoring and statistical data on every shot by every player in a tournament, in real time. Each week, more than 300 volunteers devote their time and talent to the many tasks involved in ShotLink Scoring, a crucial function that not only affects the outcome of tournaments, but also provides broadcast analysts and commentators with statistical information to entertain and engage fans.
Just as the volunteer function has evolved at tournaments over the years, so too has ShotLink. As new technology applications have been added to professional golf, ShotLink has created the new role of tablet operator, replacing the greenside laser operator. Just as the laser operators were, tablet operators are positioned next to the green and plot shots on a tablet when the ball comes to rest. This state-of-the-art technology helps to significantly improve real-time accuracy and data speed.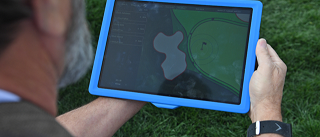 To help volunteers better understand and feel comfortable with using this new technology, ShotLink has added an interactive and intuitive online tutorial training session which all ShotLink volunteers are required to complete on their own time prior to the traditional on-site training hosted by tournaments. The goal is to help volunteers master this task so they can better enjoy the volunteer experience.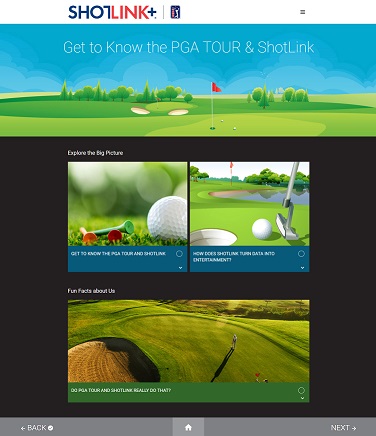 One volunteer who has experienced the evolution of the PGA TOUR scoring function first-hand is Paula Burnett, who has volunteered in scoring for an amazing 38 years at the John Deere Classic at TPC Deere Run in Silvis, IL. Encouraged by her husband to get involved in golf after learning the sport while they were dating, Paula's connection to scoring was ultimately determined by fate. At the end of an interview for her very first job in the Quad Cities, the interviewer asked if she had plans for the rest of the day. Learning that she did not, he suggested that she help out his wife, who was running the scoring for the then Hardee's Golf Classic and needed some help. After volunteering for nearly 10 hours that first day, Paula was hooked!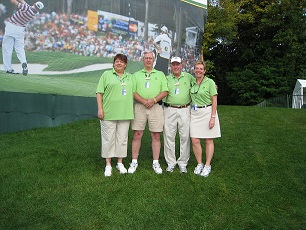 "Being part of the "scoring family" during PGA TOUR tournaments has been more rewarding and enjoyable than I can say," says Paula. "The camaraderie, the knowledge that this role plays such an important function in helping the tournament be successful, and the sense of accomplishment and fun have been phenomenal. I recommend that anyone interested in volunteering at a tournament check out the ShotLink area."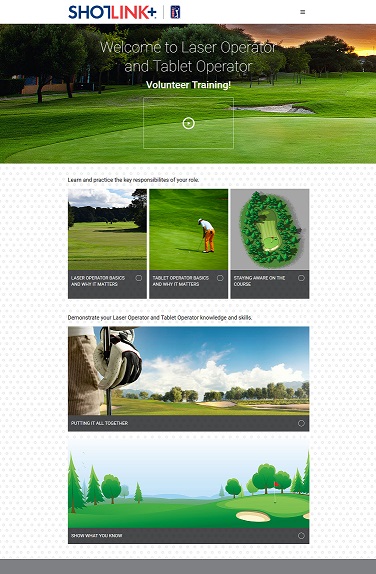 Paula has seen the scoring function progress over the last 38 years, noting that when she began volunteering, walking scorers would tear off a small sheet of paper at every hole for the greenside volunteer to call in to scoring central using what looked like telephone receivers. The greens were hard-wired back to the clubhouse. Invariably, the mowers would hit a wire. Volunteers had giant sheets of paper indicating every player by pairings, and would record the raw scores and over/under with red and black Sharpies. "From Sharpies to advanced technology tablets – my how golf scoring has changed!" says Paula.
To learn more about ShotLink, opportunities to volunteer using ShotLink at tournaments nationwide, take an online tutorial, or get information about all of the volunteer roles that are available during tournaments on the PGA TOUR, please visit www.shotlink.com.