Staff & Cart Needs
---
SHOTPRINT
SHOTPRINT consists of a tablet device provided by the PGA TOUR. Internet (wired or wireless; minimum 2 Mbps ungested) and AC power provided by the tournament are essential for its operation. This system has proven itself to be fast and efficient in getting scores to the calligraphy boards.
SHOTPRINT generates 9 hole scores when the walking scorer enters a score for the players' ninth hole. SHOTPRINT likewise will generate 18 hole scores and a total when the scorecard has been validated in the scoring trailer. With this system in place it is no longer necessary to copy or fax scorecards to the scoreboards. Because no system is foolproof, it will be necessary to continue including a copy machine only in the scoring areas.
This program requires that AC power and internet (wired or wireless; minimum 2 Mbps uncongested) be installed at the media room scoreboard (optional) and at the outside calligraphy boards. This equipment must be protected from the elements; therefore a 10' x 10' tent with sides should be in place at the outside scoreboard.
MEDIA SCOREBOARD
As a service to the working media, the Media Center should have a calligraphy scoreboard where hole-by-hole scores are posted along with daily summary sheets (SHOTPRINT). The PGA TOUR provides a large screen based system to display a "Top 10" hole-by-hole scoreboard for the working media as well.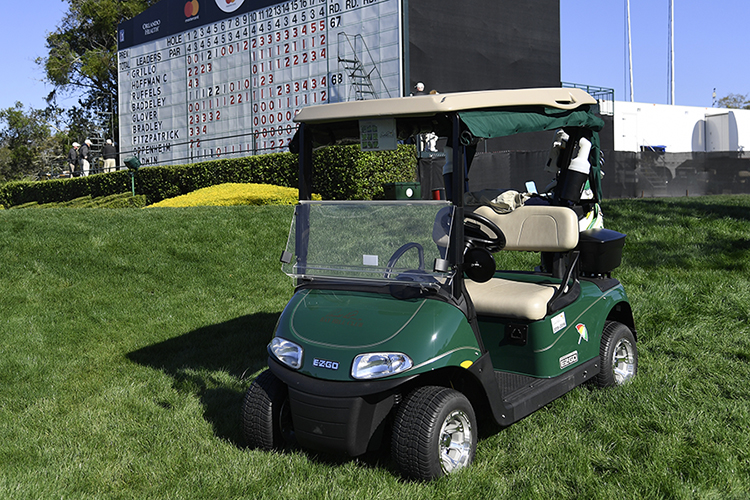 STAFFING & CARTS
ShotLink will have Tournament Operations, Administrators, Producers, and SEP staff at each tournament. To properly support the ShotLink system for your event, we need a total of ten golf carts. Understanding that carts are always an issue, we are sensitive to the restrictions and would not request any more than necessary to provide the best possible service for your event. Thank you in advance for these efforts.